Solidarity Ride
IBEW Local 2323 and Local 99 have raised just about $55,000 over the last 3 years with the Solidarity Ride. Each year the locals get together and pick a charity in need of donations. As you can see our Solidarity Ride draws more people every year, raising more and more money for these great causes.. Make sure you join us for the 2018 ride!!
In 2015 we raised $10,000 for RI Pink Heels, In 2016 we raised $20,000 for Operation Stand Down and this past May 2017 we raised just over $24k for The Tomorrow fund.
Feed A Family
Over the last 5 years we have been able to provide Thanksgiving baskets to over 1250 families. We would not have been able to have this success without the generous donations from our members. Don't miss this great event this coming holiday season. It's a day to spend time with your fellow union members while giving back to the community.
1st Annual Toy Drive
This past holiday season the LU 2323 Riding Club established our 1st Annual Toy Drive to benefit Hasbro Children's Hospital. The riding club delivered trucks full of toys to Hasbro just days before Christmas. This was a proud moment for our Local and an extremely gratifying experience for all involved. There is no better feeling than bringing a smile to a sick child. This is what community service is all about. Our sincere thanks to all members of Local 2323 who donated toys or contributed in any way. We couldn't have done it without you.
Team sponsors
Over the years our local has sponsored numerous community sports teams with the promise of branding IBEW Local 2323
Currently for 2017 we have sponsored:
CLCF Baseball
Apponaug Girls Softball
Johnston Girls Softball
West Bay H.S. Hockey
Imagine Walk for Autism
A great day to support a wonderful cause. For the last 3 years Local 2323 has had the largest group of supporters. Not only is this a great event, but when you participate you are also helping to support some of our own members and their families.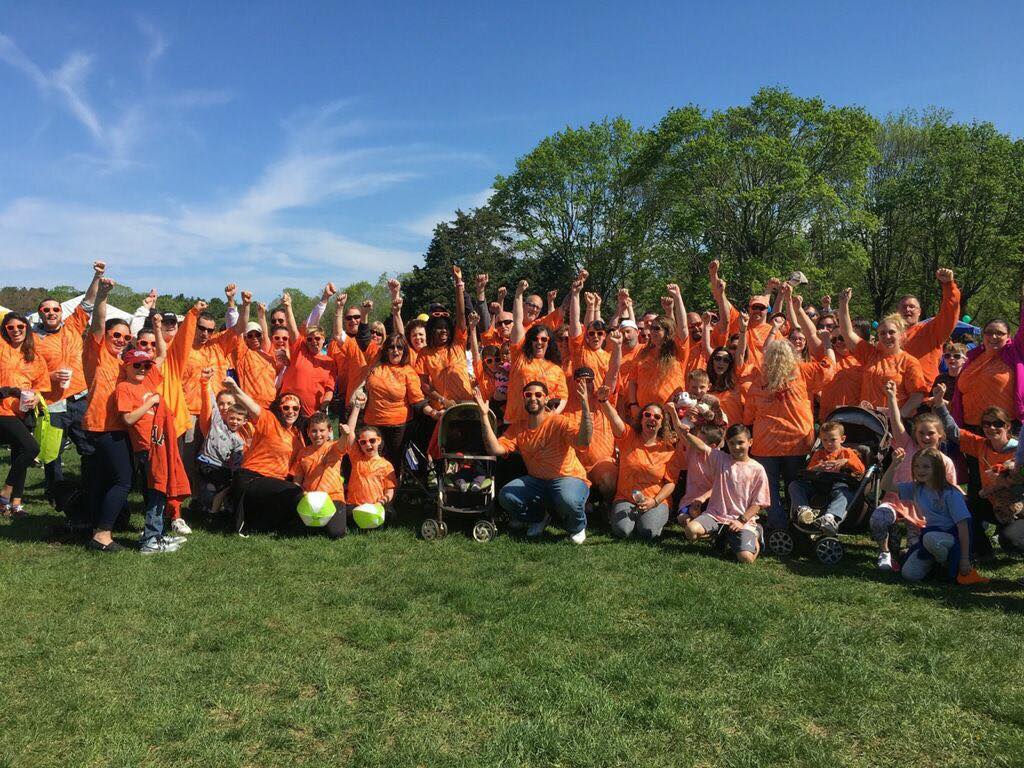 Bags of Hope
Bags of Hope is an annual orphan care project who provides Duffle bags to children in Foster Care. The bags are embroidered with their name and filled with age appropriate comfort items (i.e. Pillow Pets, journals, fleece blankets, etc.) Often children in foster care store their personal belongings in a trash bag. It is the goal of Bags of Hope to replace these trash bags with Duffle bags. Last year they gave bags to just about 2,500 children in local Massachusetts & Rhode Island Foster Homes. Every year since they've started they have at least doubled the number from the year before!
Local 2323 purchased 100 Duffle bags for this worthy cause!!
In addition to these events, year over year we have given out IBEW Local 2323 Scholarships to the children of our members. This year we are giving out 8 $2500 scholarships.