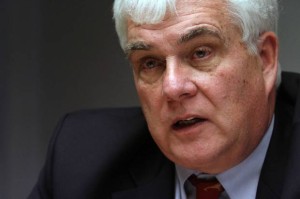 By George H. Nee
In 2014, the Rhode Island AFL-CIO plans to pursue a legislative agenda that is pro-growth, pro-worker, pro-union and, yes, pro-business. These four basic tenets have served as the basis of our legislative activities, and will continue in the future, to ensure that all Rhode Islanders prosper and succeed. We have made our most progress when business, labor and government have worked together to improve our economy.
For its economy to grow, our state needs workers to fill the jobs of the 21st century. We are pleased that Gov. Lincoln Chafee recognizes the skills gap and his fiscal year 2015 budget proposes $1.6 million for workforce development. However, we must go further to retrain Rhode Islanders who are being left by the wayside because of a lack of technical skills.
We will also advocate increased funding for adult literacy programs. Workforce development and adult literacy would help workers come up to speed and excel. To avoid a future skills gap, we must be willing to invest in education from an early age. The Rhode Island AFL-CIO will advocate funding for full-day kindergarten to ensure that our school children are prepared to compete in an increasingly global economy.
To get workers to their jobs in a safe, affordable, dependable and environmentally friendly manner, a sustainable and reliable funding stream for the Rhode Island Public Transit Authority needs to be in place.
Apprenticeships have long been an avenue for younger workers to gain the skills and experience necessary to have a fulfilling career in the building and construction trades. The Rhode Island AFL-CIO supported the restoration of the Historic Preservation Tax Credit Program requiring certified apprenticeship programs on projects over $10 million, and we fully support the increased funding in this year's budget. Businesses benefit from tax credits, Rhode Island's rich architectural history is preserved, workers are put to work, and the programs teach a new generation of workers the skills needed to construct and maintain Rhode Island's infrastructure.
We will also advocate prescribed apprenticeship hours on all publicly funded state and quasi-public projects to ensure that public money is being spent on reputable contractors while providing training opportunities for a new generation in the building and construction trades. We will continue to support the Rhode Island College/ University of Rhode Island Joint Nursing Education Center as an integral part of the Dynamo House Project.
Governor Chafee's budget succinctly states what the Rhode Island AFL-CIO has been saying for years: "[The] state's economy, its workers and its businesses are harmed by the existence of an illegal underground economy in which individuals and businesses conceal their activities from government licensing, regulatory and taxing authorities." We need a clear, strong and enforceable definition of employee misclassification to stop the rampant abuse of employees by unscrupulous employers. Business owners who follow the rules are harmed by those who improperly classify their employees; the state is robbed of substantial tax revenues; workers are cheated of wages and benefits; and union members are harmed when their work is undercut by those willing to flout the laws.
We are supporting a raise in the minimum wage to $9 an hour on Jan. 1, 2015, then to $10 an hour in 2016, and indexed to inflation going forward. This measure would greatly benefit Rhode Island businesses and workers, and spur growth in the local economy.
According to the Economic Policy Institute, raising the minimum wage to $10.10 an hour would affect approximately 65,000 Rhode Island workers and have a $77.7 million impact on the state's gross domestic product. This is money that will be spent in Rhode Island right away. Having a job should lift a worker out of poverty, not trap him or her in it.
Rhode Island's most vulnerable citizens deserve to be treated with dignity and respect. That is why we have long advocated increased funding for programs benefiting the developmentally disabled and residents in nursing homes. Our state should support the effort by the Rhode Island Coalition for the Homeless to increase funding for rental vouchers to combat chronic homelessness.
Rhode Island should continue to lead by example and keep Victory Day as a state holiday, recognizing the sacrifices made by millions to preserve our freedom. We will vigorously oppose any changes to the status of Victory Day.
Our legislative agenda is one of fairness, growth, education and opportunity that lets all Rhode Islanders from all walks of life succeed and thrive together. Because of the depth and breadth of the issues supported by the Rhode Island AFL-CIO for the benefit of all, we truly are the "people's lobby."
George H. Nee is president of the Rhode Island AFL-CIO.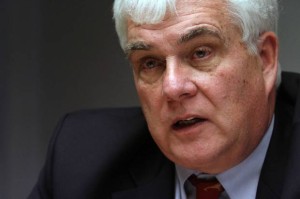 http://www.providencejournal.com/opinion/commentary/20140212-george-h.-nee-labors-2014-agenda-for-r.i.-serves-the-people.ece